Back To Schedule
Urban Impact Featured Presentations
Sign up or log in to save this to your schedule, view media, leave feedback and see who's attending!
Feedback form is now closed.
---
Speakers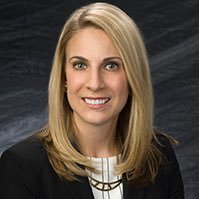 Associate, Ice Miller
Lindsay Miller is an attorney with the Public Affairs and Government Law Group. With nearly ten years of experience in technology initiatives, Lindsay has a reputation in the broadband and technology arena of being a strong advocate with a successful track record in building relationships...
Read More →
MT
Macquarie Capital - National Broadband Strategies
Research Director, Smart Cities & Transportation, IDC
---
Wednesday October 25, 2017 11:15am - 12:00pm EDT
BB&T Arena Room Three
500 Louie B Nunn Dr Newport KY 41099